Tiger of Sweden
Made-to-Order
Our Made-to-Order service offers a personalised experience which allows you to create your own signature suit. We offer the opportunity to pick and choose from a broad spectrum of styles, fits, fabrics, linings and details, ensuring you find your perfect fit tailored to your unique preferences.

The Made-to-Order experience begins with the selection of the suit model you wish to create. Once that choice has been made, we take your measurements and guide you through our library of fabrics, complete with over 100 options available to select. We note your preferences when it comes to the finishing touches such as buttons, lining, top stitches and turn-ups on trousers crafting a customised suit rooted in craftmanship and tailoring heritage.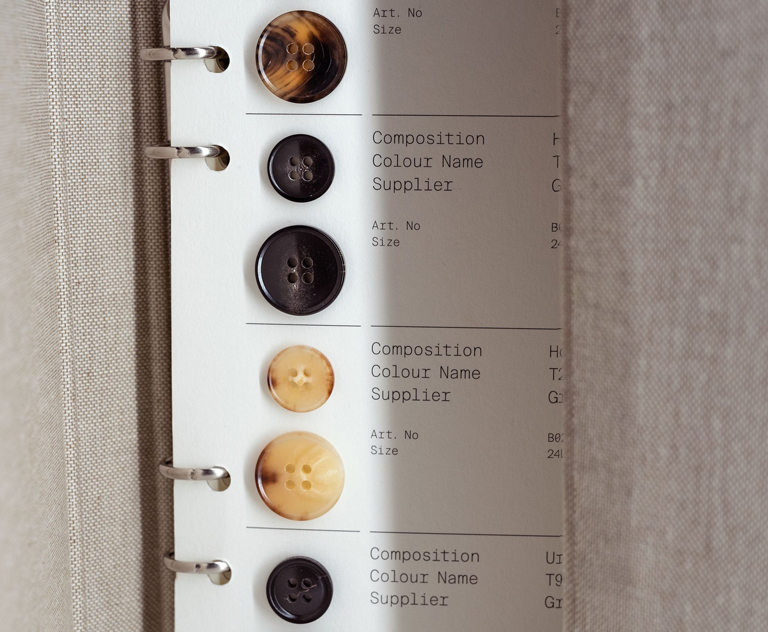 Our Made-to-Order experience is available in selected Tiger of Sweden stores. Your signature suit will be crafted within four weeks of ordering with the option of a three week express service. All garments are made in Europe.


Stores offering Made-to-Order
Sweden

Jakobsbergsgatan 8, Stockholm, Sweden
» Book MTO-appointment

Södra Larmgatan 22, Göteborg, Sweden
» Book MTO-appointment

Södergatan 30, Malmö, Sweden
» Book MTO-appointment

Emporia, Malmö, Sweden
» Book MTO-appointment

NK, Stockholm, Sweden

NK, Göteborg, Sweden

Åhlens, Stockholm, Sweden


Germany

Berlin Mitte, Germany
» Book MTO-appointment


Grabenstrasse 10, Düsseldorf, Germany


United Kingdom

86 Marylebone High Street, London, United Kingdom
» Book MTO-appointment




Norway


Aker Brygge, Oslo, Norway

Steen & Ström, Oslo, Norway


Creating your Made-to-Order Suit

- Pick and pair your favourite blazer and trousers. You have complete freedom in mixing and matching across models and sizes.

- Choose Fabrics from our library containing over 100 options in 4 different categories;
Running: Our favourite everyday essentials
Seasonal: Our contemporary seasonal staples
Luxury: Our most refined and luxurious selection of fabrics
Blazer separates: Our fabrics more suitable for separate blazers – creating a more relaxed silhouette

- Choose your favourite buttons; in horn, mother of pearl or urea

- Add decorative stitches on the blazer - AMF or single stitch

- Choose the colour on the lining of the blazer

- Add turn up on trousers

- Add satin lapels, side stripes and fabric covered buttons - for a tuxedo look