"The idea of public space, of being in a gallery, combined with the idea of a classic tailoring shop were early inspirations. I want our visitors to feel a sense of openness and calm when they enter." – Christoffer Lundman.



A modern palette of limestone, cherrywood, stainless steel, Falu red surfaces and birch forms a clean backdrop full of life. The 'Club Chair' designed by Peter Celsing has been uniquely reproduced for Tiger of Sweden and is created in stainless steel and Swedish leather from the Tärnsjö tannery.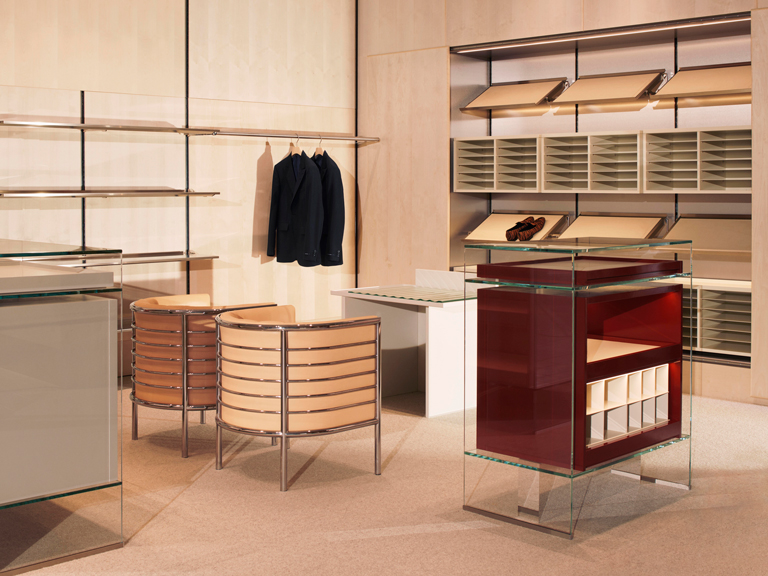 The store has been designed together with the London based studio Daytrip and is the first in line of Tiger of Sweden stores to receive the new concept.