If it wasn't for the dedicated people behind Glasrikets Skatter the collected treasures of Orrefors glassworks would have been dispersed over the world and the documentation of a rich history spanning over a century would have been lost forever. In 2009 the owners of the glassworks where struggling to balance their financial sheets and decided to sell the company's archive to raise funds. A group of locals understood the importance of the collection as a manifest to creativity and craft and the loss the collections dispersing would mean both culturally and historically. In an act of stubborn determination they decided to make sure this would not happen. Hard negotiations with the owners followed and a deal was reached.
Glassrikets Skatter is made up by private people and businesses alike, with some taking out personal loans to guaranty the deal. The collection was bought in its entirely and remains intact. Something we should all be grateful for. This exhibition offers an insight into the creative work of two of Orrefors biggest designers; Simon Gate and Edward Hald.The pair reached international fame at the Paris Exhibition of 1925 where Orrefors presented at the Swedish Pavilion. Designs in the neoclassical expression, with clean lines and detailed engravings with references to antiquity, spellbound critics and public alike.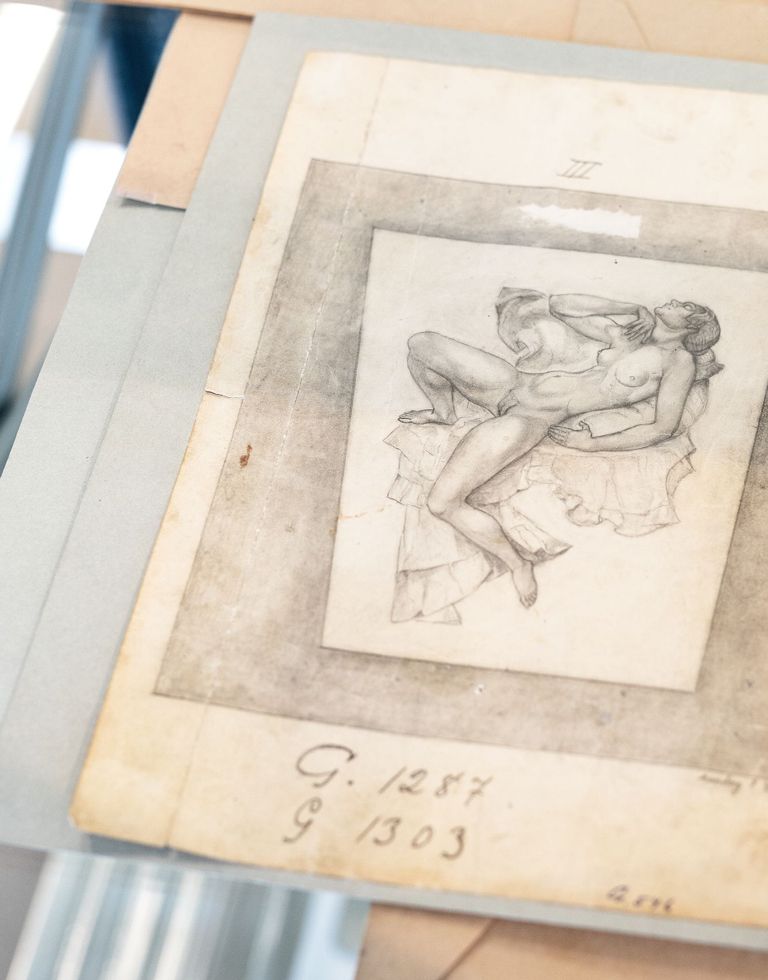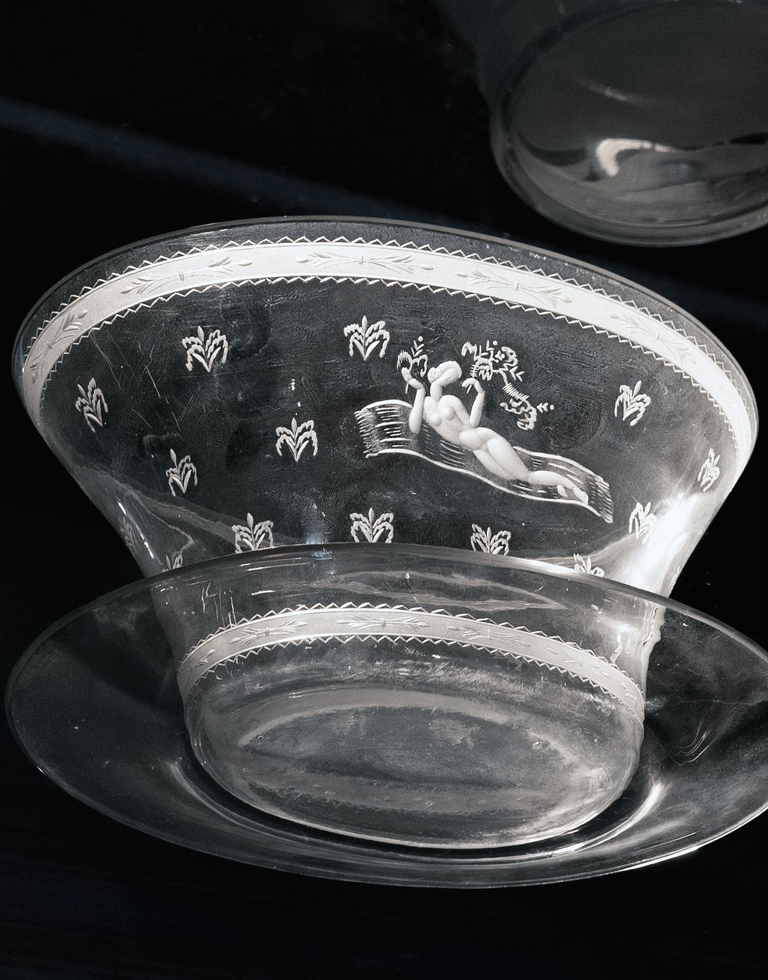 Swedish Grace, the design period spanning the 1910's to the early 1930's and encompassing architecture, design and art, was the theme for our Fall/Winter collection. Our research invariably led us to Småland and the collections in Orrefors. Opening the archives was a mind-blowing experience. I had never connected the glass pieces I admired with the actual process of drawing and design. Not entirely sure how I imagined the magic to happen, but in front of me was the process documented in the smallest detail. In the case of Edward Hald's "Himmelsk Glob", we can follow the process in hundreds of drawings. Ranging from doodles to detailed sketches, transfer drawings on light tissue paper to rube-offs detailing the finished work in the same way one would trace a coin through paper as a child. We are pleased to present a section of Hald's drawings for "Himmelsk Glob"alongside some beautiful work by Gate.

Christoffer Lundman, Creative Director Tiger of Sweden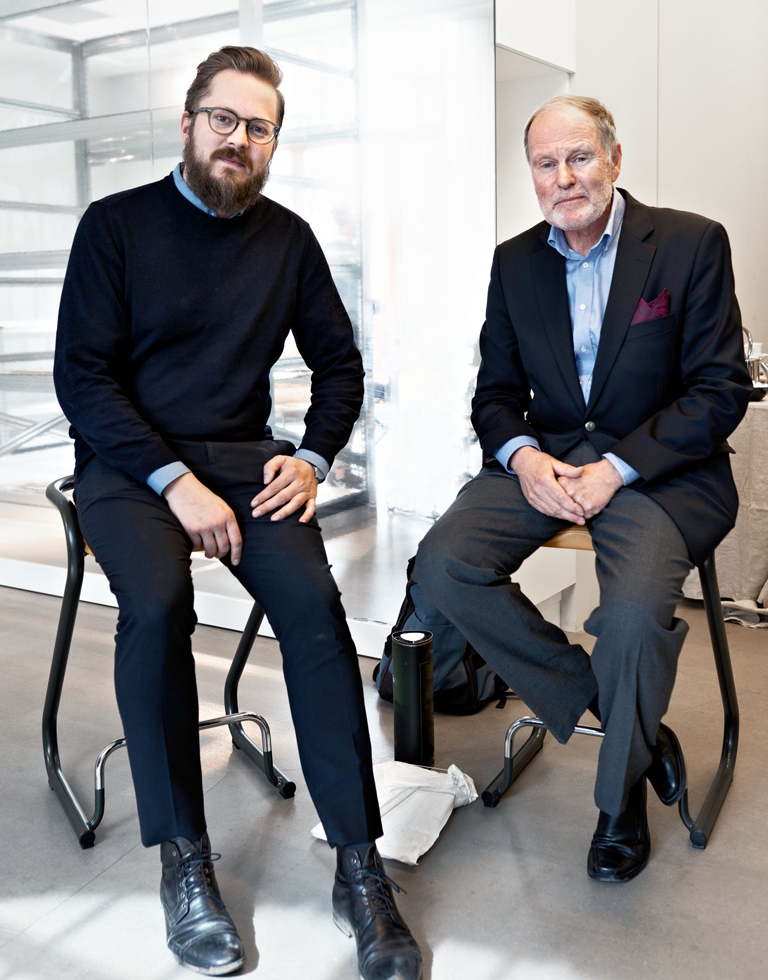 With gratitude.
This exhibition would not have been possible without the kindness and open mind of Pigge, Roland, Ann, Kia and all the dedicated people behind Glasrikets Skatter. Their work in preserving the rich archives at Orrefors is inspiring and deserves support. A big thank you to Björn Arfvidsson and his team att Kulturparken Småland, Växjö. Björn's enthusiasm and energy is contagious. His help has been invaluable.