Today, we´re stepping into A New Era, marked by the launch of our new visual identity which both bows to our past and celebrates our future. Our 115 years of heritage inspires us more than ever today, as we look ahead to another century of reshaping the contemporary tailoring tradition.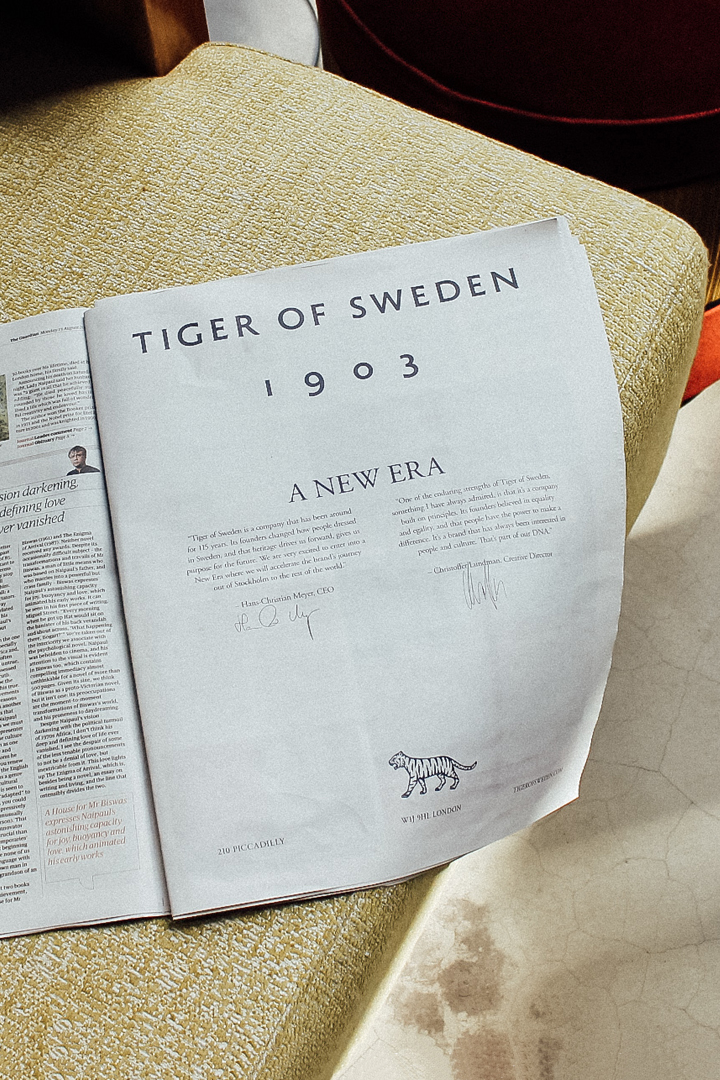 ''The new visual identity, the logo, the campaigns – it's about defining that new mood, which is inspired by the heritage and a century's worth of values and outward-looking attitude. It's been such an exciting journey delving into the archives.'' – Christoffer Lundman, Creative Director
Our new visual identity has been created in close collaboration between the Antwerp-based design studio A New Archive and our Creative Director Christoffer Lundman. The new logo is based on archive findings. The tiger mark is a revived version of an emblem used on the original range of 'Tiger' suits, first produced in 1926. The unique new font is drawn up from a 1960´s marquee, holding that same Roman feature as letters typically used on official Swedish buildings, papers and coins. All this is a way of paving the way for our future whilst also paying an homage to our past; 115 years of tailoring heritage.