Maintaining a high quality in all our products is essential for us at Tiger of Sweden. Our aim is to create long-lasting garments based on high quality, craftsmanship and a contemporary yet timeless design expression . Each collection is thoroughly reviewed by our quality- and product teams in order to minimise quality issues. To secure a smooth process, we work exclusively with highly skilled fabric- and garment suppliers, many of whom have been our partners for a long time. We also follow rigorous quality routines in all stages of production, to ensure that our high-quality standards are met.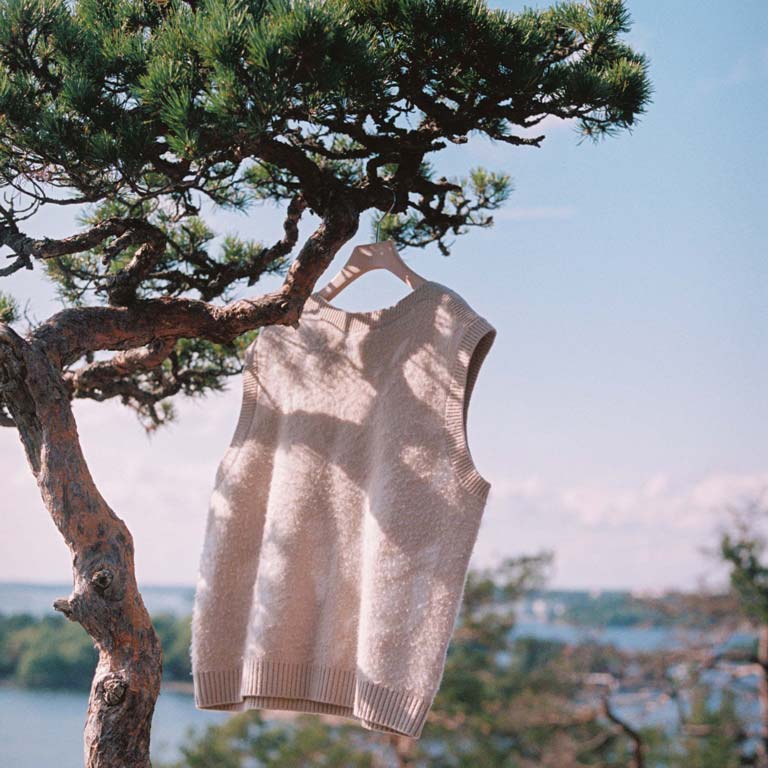 Our goal is to source and produce only the fabrics which we need to create the garments in our collections. Any surplus fabrics left when the production of a collection has been finished is used either for making our "Made to Order" products, or sent to our fabric reseller, Rekotex. Rekotex re-sources leftover fabrics and sells them at a discounted price to ensure that they don´t end up as waste, but instead come to use in other productions.

As mentioned, we are working hard to maintain our quality level during production, and thereby solely making products that live up to our high-quality standards. If faults do occur, we take action locally by working with tailors that can repair the garments onsite. If a product fails to meet our strict quality standards once it arrives at our warehouse, we work with the Swedish company Repamera, which repairs garments locally in their factory in Sweden. By doing this, we minimise transportation back to the supplier, which is good both for the garment and for the planet.


If the quality level of a product which has been delivered to our final customer does not meet our standards, and it is not possible to mend or repair, we send it to our partnering organisation Human Bridge in Hollysbrunn. Human Bridge is a humanitarian organisation which works with material-related projects, such as sorting and distributing clothing and shoes for shipment to people in need.
Care for garments is essential to us. We encourage our customers to use their clothes for as long as possible, and to sew, mend or repair any signs of wear and tear. We are always happy to assist with care advice and repair support. To this purpose, we have created
care guidelines
that will make clothes last much longer. When a product is ready for the next step in the lifecycle, we encourage our customers to hand it into a second-hand store or donate it to a humanitarian organisation, in order to make sure that it gets re-used to the extent possible.
To further minimise the environmental effects during the user phase, we have added the Clevercare symbol to all our care labels. Through this, we educate users in care practices, both to prolong the lifetime of a garment and to minimise the energy emission caused by care (e.g. washing).

Recycled material is key to reach our preferred material target. Today, we produce our care labels from recycled polyester, our shoe boxes from recycled paper and the top tier of our preferred fibre list are the recycled fibres.
Choosing how we design and develop the trims and details we use also add to a more sustainable product shift. When updating our labels in Fall 2018, we removed the metal seal on all our hangtags. This alone saves us more than a ton of metal on an annual basis. We are also making sure to minimise the use of safety pins in our hangtags, and to solely use paper labels which are Forest Stewardship Council (FSC) certified. Furthermore, our new hang tags are significantly lighter than the previous version, resulting in a substantial reduction in the overall need for raw materials.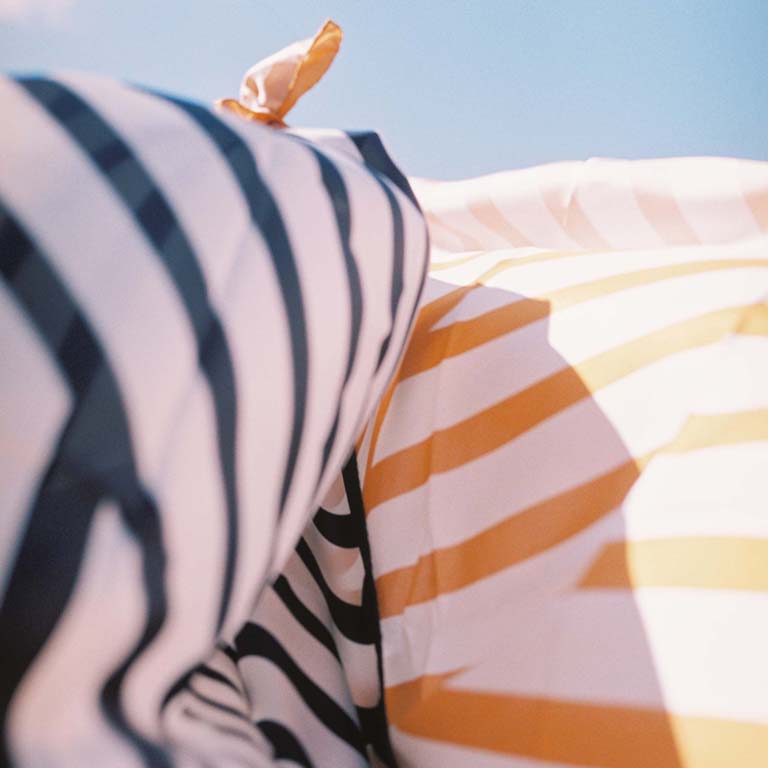 Our Partners
Rekotex
A Swedish reseller that provides re-sourcing of high-quality fabrics still in stock after production is finished. Smaller brands are given the opportunity to purchase leftover fabrics without the need for committing to high minimum requirements, taking full advantage of material already produced.

Repamera
An online tailor based in Sweden with the aim of making repairs and remaking of clothes more convenient for people, wherever they live.

Human Bridge
The humanitarian organisation Human Bridge collects and distributes textile, clothing and shoes to people in need, focusing on material aid for hospitals and healthcare institutions.

Clevercare
Clevercare is a set of guidelines put together by Ginetex, the international association for textile care labelling. Clevercare labels guide the consumer in how to reduce climate impact, effort and money by caring for fashion in a clever way. Their label is found in all our product care labels.