Tiger of Sweden
Made-to-Order
Our Made-to-Order program is a personalised experience, which allows you to create your own signature suit. We offer you the opportunity to pick and choose among a broad spectrum of styles, fits, fabrics, linings and details, thereby creating garments truly tailored to your unique preferences.

With us, your Made-to-Order experience starts with the selection of the model you wish to create. Once that choice has been made, we take your measurements and guide you through our library of fabrics, where over 100 options are available to select. We note your preferences when it comes to the finishing touches such as buttons, lining, top stitches and turn-ups on trousers.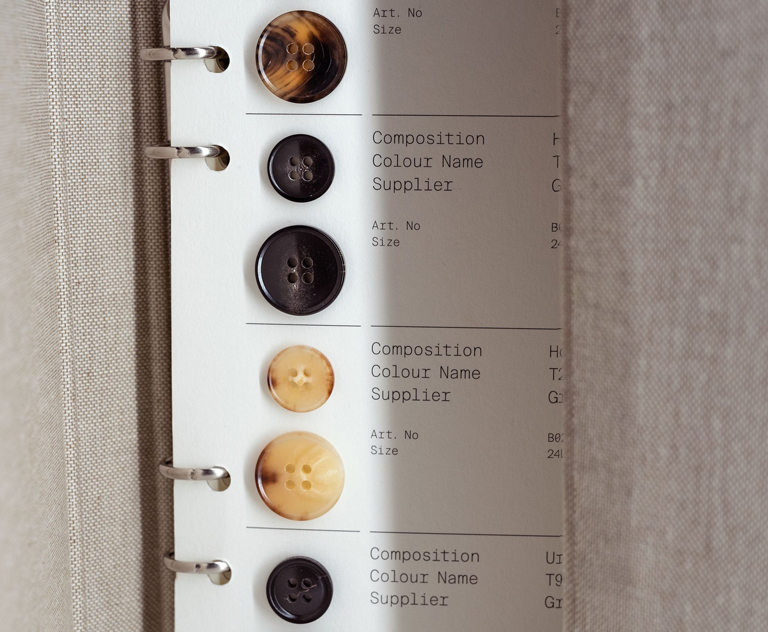 Our Made-to-Order experience is available in 10 of our Tiger of Sweden Stores. As a member of Tiger of Sweden Society, you can book personalized Made-to-Order appointments in 8 of the stores, simply click the link and follow the steps.


Stores offering Made-to-Order
Sweden
Jakobsbergsgatan 8, Stockholm, Sweden
» Book MTO-appointment

Södra Larmgatan 22, Göteborg, Sweden
» Book MTO-appointment

Södergatan 30, Malmö, Sweden
» Book MTO-appointment

Emporia, Malmö, Sweden
» Book MTO-appointment

NK, Stockholm, Sweden

NK, Göteborg, Sweden


Germany

Berlin Mitte, Germany
» Book MTO-appointment

Kurfürstendamm, Berlin, Germany
» Book MTO-appointment


United Kingdom

210 Picadilly, London, United Kingdom
» Book MTO-appointment


Denmark

Store Torv, Aarhus, Denmark

Bruuns Galleri, Aarhus, Denmark

Illum Cph, Roskilde, Denmark

Lyngby, Kongens Lyngby, Denmark

Christian IX's gade, Copenhagen, Denmark

Frederiksberg Centeret, Frederiksberg C, Denmark


Norway

Bergen, Norway


Creating your Made-to-Order Suit

- Pick and pair your favourite blazer and trousers. You have complete freedom in mixing and matching across models and sizes.

- Choose Fabrics from our library containing over 100 options in 4 different categories;
Running: Our favourite everyday essentials
Seasonal: Our contemporary seasonal top pics
Luxury: Our finest and most luxurious selection of fabrics
Blazer separates: Our fabrics more suitable for separate blazers, holding a more relaxed look and feel

- Choose your favourite buttons; in horn, mother of pearl or urea

- Add decorative stitches on the blazer - AMF or single stitch

- Choose the colour on the lining of the blazer

- Add turn up on trousers

- Add satin lapels, side stripes and fabric covered buttons - for a tuxedo look