Our Knitwear is effortlessly luxurious, tactile and crafted in quality fabrics. To ensure you prolong the life span of your knitwear we have created a care guide.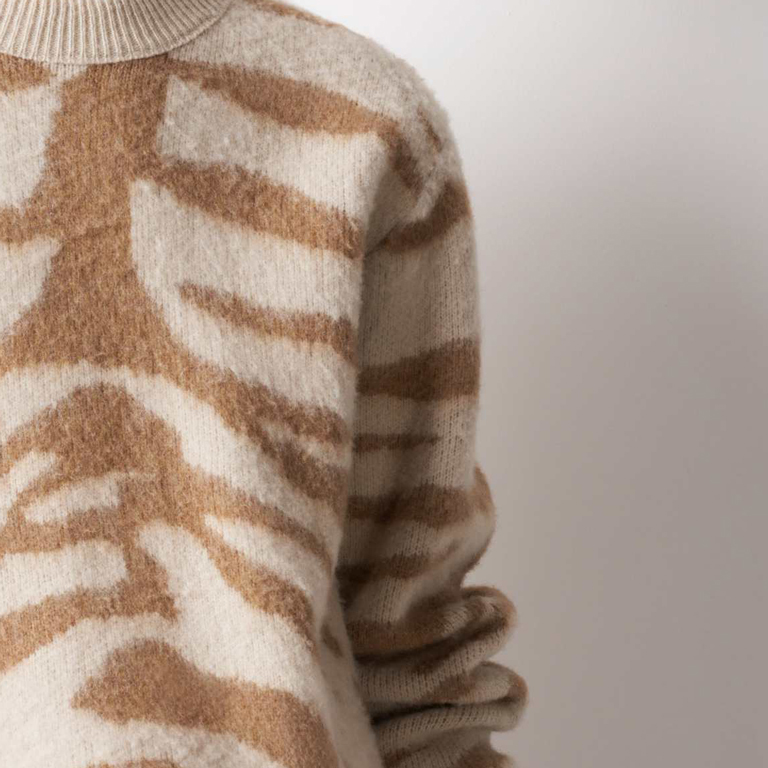 In the wardrobe / after use
Knitwear should be given space to rest between wears to keep the shape and remain fresh. After wearing, air your knitwear outside the wardrobe overnight. A light knitted sweater should be hung on a proper cedarwood hanger after use to ensure the sweater maintains its shape. In comparison, thick and heavy knits should be folded and stored on a shelf with cedarwood balls or lavender bags to deter moths and other vermin.


Washing your knits
Washing your knits too often will tear the garment and can take away the natural oils in the fibre making it thinner and misshapen.
We recommend washing your knitwear as little as possible. When washing we always recommend a gentle wash or handwashing if necessary. When hand washing use lukewarm water with an eco-friendly wool detergent to avoid tearing the garment. Do not leave the garment to soak, start washing straight away and gently squeeze the water out.
Most of our knitwear garments can be machine washed at a low temperature. If you would prefer to wash in the machine, use a wool or hand wash program. We recommend separating the knits from your regular laundry. Turn your knitwear inside out before washing and always make sure to follow the washing information on the care label.


Stains
Use a soft-bristled brush to remove small stains or dust. If the stain remains, use a damp cloth and gently dab the stain.


Drying
After washing knitwear, dry the garment flat and avoid wringing or twisting. Squeeze out as much water as possible. Hang on a drying rack over a dry towel to allow air to circulate from below.


Holes
Knitwear is gentle, beware of zippers on jackets and keep a safe distance to sharp objects and edges. If holes appear, repair them. Patch the elbows with leather patches or sew the hole with a contrasting thread.