One of the most unique characteristics of denim is that the fabric develops overtime. Unique wear marks will appear after wearing your jeans overtime.

Denim is a staple in any wardrobe no matter the season. To make sure your Tiger of Sweden jeans last longer we have compiled a denim care guide to prolong the lifespan of these wardrobe essentials.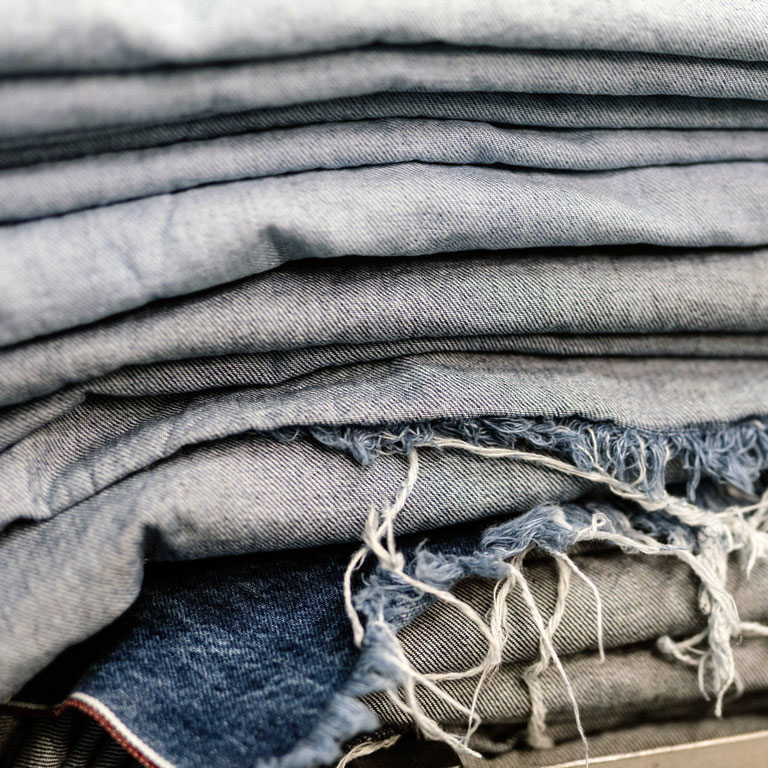 When wearing your jeans
When putting on your jeans don't pull the belt loops, this is the weakest point and they are solely there to hold your belt in place. Due to the natural characteristics of denim, jeans may bleed and transfer onto lighter colours, including upholstery and white sneakers. The darker the jeans are, the more likely they are to bleed.



Washing your jeans
Our most important advice is to wash your jeans as rarely as possible. If you have only worn your jeans a few times, you don't need to throw them in the laundry. Air the jeans outside or freeze the jeans. Freezing will kill bacteria.
If stains appear, use a damp cloth or old toothbrush with cold water and a mild soap to remove.
Wash alone or with similar colours if it's the first time you wash your jeans. Depending on the wash, your jeans may bleed a lot. Turn the jeans inside out and wash cold with a gentle machine wash program or hand wash. Cold water keeps the colour you love and avoids the risk of fading and shrinking. Cold water also saves energy making it better for your jeans and the environment. It is also best to use Eco detergent when washing your jeans.



Line-Dry
Dryers are the natural enemy of jeans, causing the lint in your jeans to break down. Instead, hang them to dry. Line-drying preserves the fit and helps you avoid possible shrinkage or fabric warping. Turning your jeans inside out and hanging them in a shady space prevents fading and will make sure your pockets remain dry.


Repairing your denim
If your jeans need repairing, we encourage you to have them repaired, by a professional or by yourself. This will ensure a longer lifespan and due to the unique characteristics of denim, they will still look great.