Together with Hand in Hand we have started a Village Uplifting Program in India. The goal is to lift an entire village about 1500 out of poverty. The project will last for two years and coordinates effort within five areas that drastically improve people's living conditions and contribute to lasting results.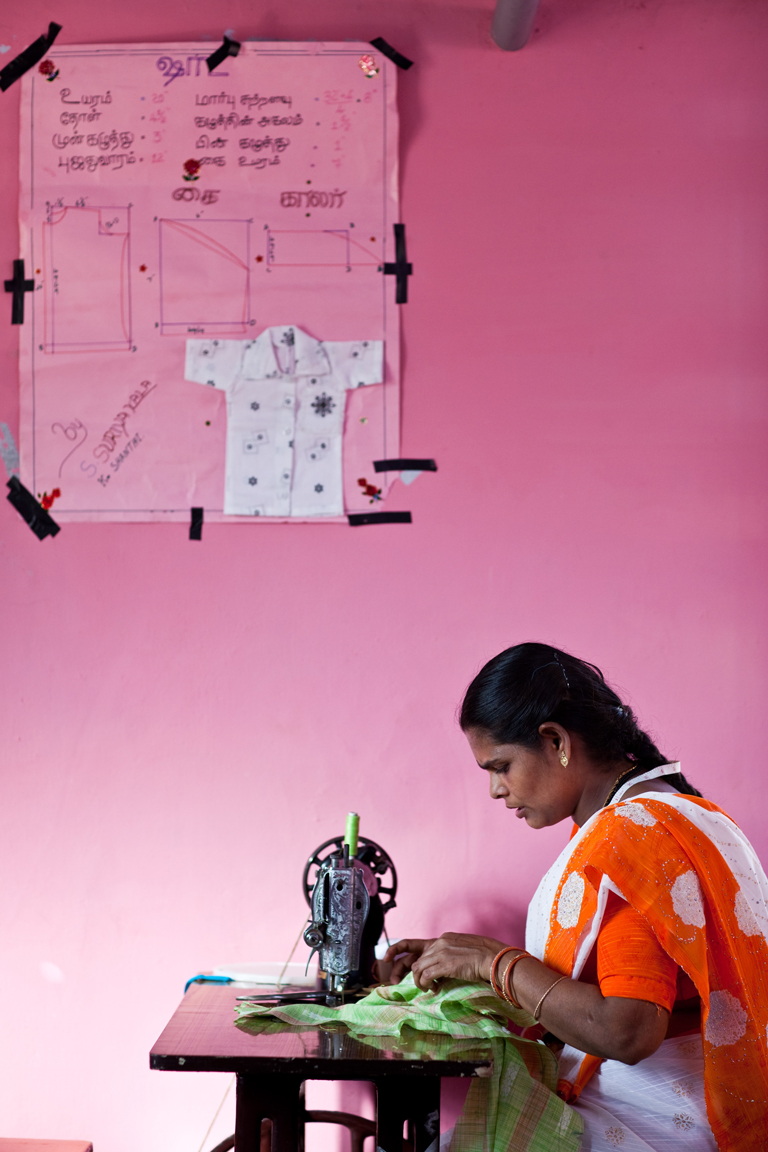 Our project

Hand in Hand is a non-profit humanitarian organisation which supports women in India, Kenya, Zimbabwe and Afghanistan in starting up their own companies to raise themselves and their families out of poverty.

About Hand in Hand and how they work

Hand in Hand strives for a world in which there is no poverty and no child labour. The organisation help empower communities through social mobilisation programs, formations of self-help groups and entrepreneurial education - primarily focused on women.

The goal with our joint Village Uplifting Program is to lift an entire village (about 1500 residents) out of poverty. States in India face varying and different challenges, and the work during our two-year village project coordinates efforts within five areas that drastically improve people's living conditions and contribute to lasting results:

1. Work-creating activities:
Mobilising women in self-help groups and giving them professional training and education in entrepreneurship and financial management.

2. Improved health:
Conducting health surveys of all residents, providing training in nutrition, sanitation and hygiene education.

3. Improved living environment:
Providing training in waste sorting, recycling and composting. Water projects, small-scale biogas plants and tree planting projects are also in scope.

4. All children in school:
Working actively to ensure that all families have their children in school, sometimes by starting residential schools offering free education, food and shelter.

5. Civil rights education:
Informing the residents about their civil rights and helping with, for example, registering for elections or filling in forms to applying for a state pension.
Why focus on Women?

Studies have shown that women reinvest their money in the family to a much greater extent than the man does, educating women gives a better effect.

The resources and power come from the women themselves, by getting the right knowledge, they can start up their own companies and transform competence into an income. Through the companies they start and the income they get, the family can afford food, the children can go to school, and their health improves. By doing this, the spiral of poverty can be broken, and the children no longer need to inherit their parents' situation.
Shortly about Hand in Hand

Hand in Hand educates women in entrepreneurship and transforms competence into an income. The women get an opportunity to develop, pay school fees for their children and to give their family three cooked meals daily. An opportunity for a freer and more independent life.