Swedish Wool
100% natural fibre sourced in Sweden and crafted with quality in mind.


We are proud to be working with Swedish Wool, which started with our Fall Winter 2021 Collection, and we look forward to continuing this collaboration for many seasons. For Fall Winter 2023, Swedish wool is seen in new wardrobe icons designed with long-lasting quality in mind.

Using these natural resources on a local level is a great way to learn about the environmental footprint of a product and value the craftsmanship that goes into producing a wool garment. By using Swedish wool, Tiger of Sweden is using an unused resource that guarantees animal welfare under Swedish law and ensures European production – from fibre to final product.

With our heritage in tailoring and commitment to quality craftsmanship, we worked closely with Ullkontoret Wash House and Intespra Mill to ensure the best solutions when working with this unique fibre. This resulted in a collaborative journey to enhance the quality of Swedish Wool used in our garments.
Working with Swedish Wool for the first time presented many challenges, particularly when designing tailored outerwear.  The main challenge included using 100% Swedish Wool without mixing the fibre with other components, however, we were committed with both Ullkontoret and Intespra to highlight the natural purity of this fibre without compromising the cut and finish of the final product.

Intespra worked closely with our design team to develop innovative ways of increasing the performance and quality of Swedish Wool.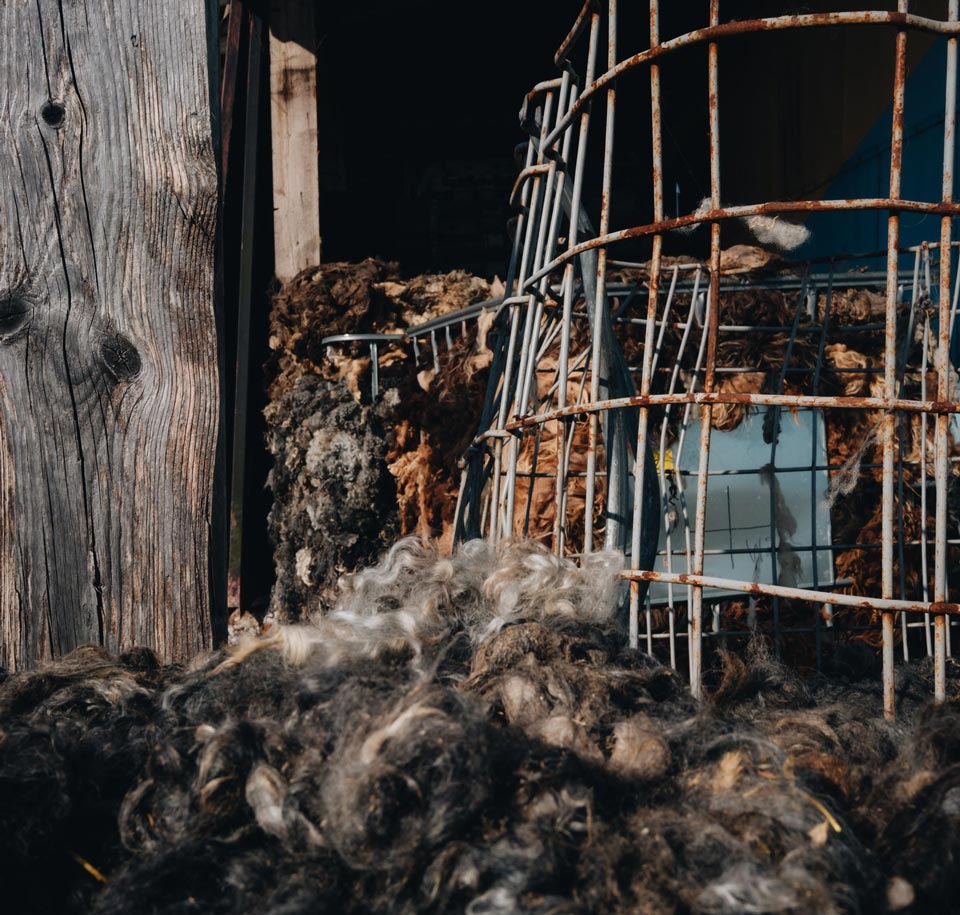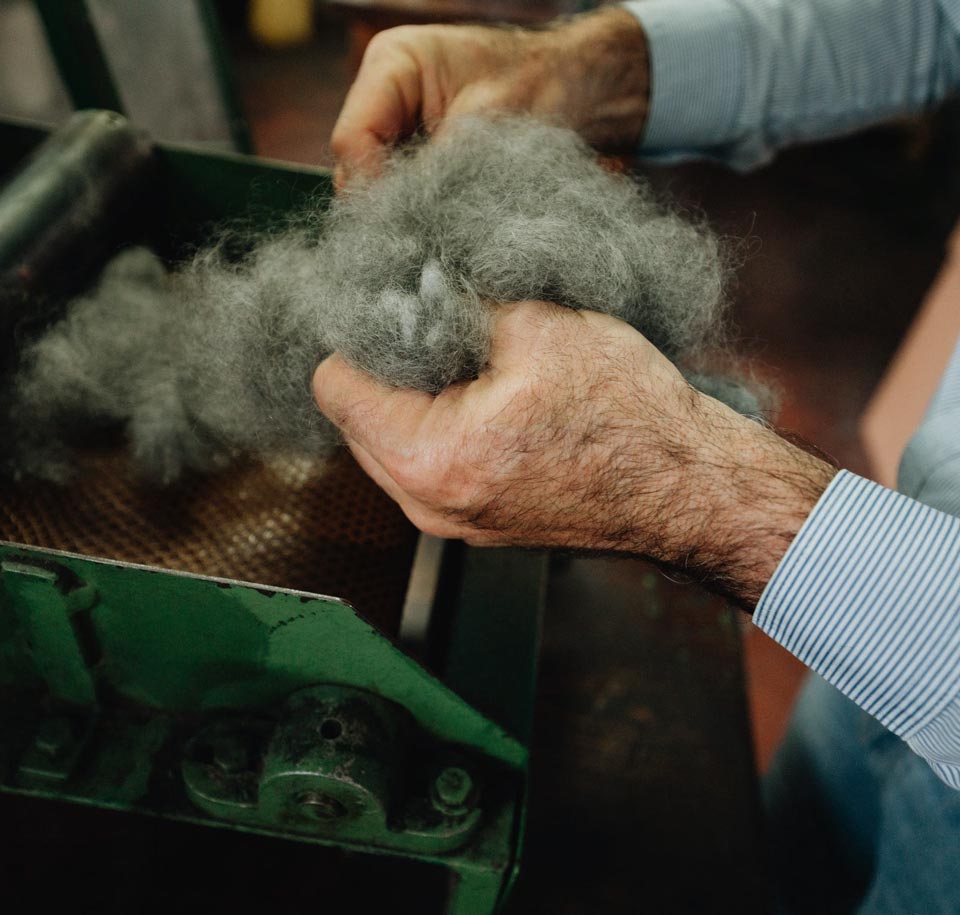 Portraits from Gotland and Italy
Our portraits from Gotland and Italy further document the processes and craftsmanship involved in the production of Swedish wool. From Gotland to Italy to the store. A story-telling piece with a humanistic look into the people behind the wool and the sustainable efforts involved in working with this unused resource.

Ullkontoret Wash House, Gotland, Sweden

Former Architect Jenny Andersson and former Builder Hans Bulthuis moved to Gotland in 2010, and quickly became aware of the amount of Swedish Wool which was going unused. After an initial attempt to combine the wool with clay and create a unique building material, they realised that the first step to working with this wool would be to start with a scouring mill and the rest is history.

''Our interest in Swedish wool took us on an adventure to Spain, where we found older machinery which would work significantly better for this weight of fibre. Unlike modern scouring machinery, these unique European models are built for thicker wool and are more suitable for Gotland. After 3 years of assembling this unique machinery, we started scouring in 2016 and haven't looked back''.

- Hans Bulthuis, Ullkontoret
Intespra Mill, Prato, Italy
Founded in 1983 by Alessandro Cenci and Franco Raggiani, on the foundations of a historic wool mill, Intespra continues to specialise in woollen fabrics and carded yarns. All fabrics are studied, developed and manufactured in this historic textile district, giving the guarantee of a product made with centuries-old ability and know-how. The company uses the best raw materials from all over the world but also recycled wool obtained from the reuse of old clothes, in compliance with its objective of respecting the environment and safeguarding natural resources.

''This was our first time working with Swedish Wool and we had to learn and adapt to working with this unique fibre. It took a lot of investigation on how we could spin this fibre and processes had to be changed. We were overwhelmed with the final quality of the garment and the natural colour. The challenge of working with 100% Swedish wool was worth the final product''.

- Alessandro Cenci, Intespra
'' This project has been a perfect match for us at Tiger of Sweden. Wool is one of our most used fibres and we are committed to improving the ways in which we work with this fibre within future collections. Working with Swedish Wool really helped our team to appreciate and understand the value of using this unused resource. We are also proud to have teamed up with Swedish Wool Initiative so that we can find more new innovative ways of working with Swedish Wool in the future''.

– Linda Kåhed, Tiger of Sweden Sustainability & Innovation Manager/Production and Sourcing