Maria Foerlev is the founder of Etage Projects, a Copenhagen-based gallery that seeks to actively question and push the lines between art and design, abstraction and function. Her space provides a platform for artists whose work fall somewhere in between established genre notions, thereby broadening the definitions of contemporary art, architecture and design in the 21st century. To break with tradition and norms, Foerlev believes that you have to trust your instinct – but also do your research. To her, it is through the meeting of things that new ideas form.
How did you start out?

I studied art and design history in London. And I also studied architecture. But I couldn't really choose if I wanted to work with art design or architecture, so I ended up working with the grey areas between these art forms.
So, why a gallery?

Because I wanted a platform for contemporary design and contemporary culture. I wanted to open the gallery because I'm interested in how aesthetics affect our ideas, and how ideas can be translated into aesthetics.
You spoke about social design?

Yeah. It's how our surroundings affect us and how we are affected by the rooms we move around in.
So what drives you?

Contemporary culture drives me. Ideas.
So could you tell me something about a moment where something didn't go so well? Where you perhaps failed?

Well I'm not very good at regrets. And that's very lucky, because otherwise it's difficult to be an entrepreneur. But I do remember that my first exhibition was with designers from Eindhoven and I felt that I had to show Danish designers as well. But what they sent wasn't really good, so I had a long weekend where I thought about it long and hard and decided that I had to call the show off. It wasn't good enough. And that was a difficult decision. But it turned out to be the right one. Because you need to be professional.
What was the wisdom you took away from that?

That you have to make tough decisions and can't make everyone happy. In the long run it's good to tell people the truth.
So do you feel like you have room to grow with this gallery?

It's a very fortunate situation for me because I love these smaller projects, I love the pace of it. So every time I get a new idea I actually have the space where I can realize it.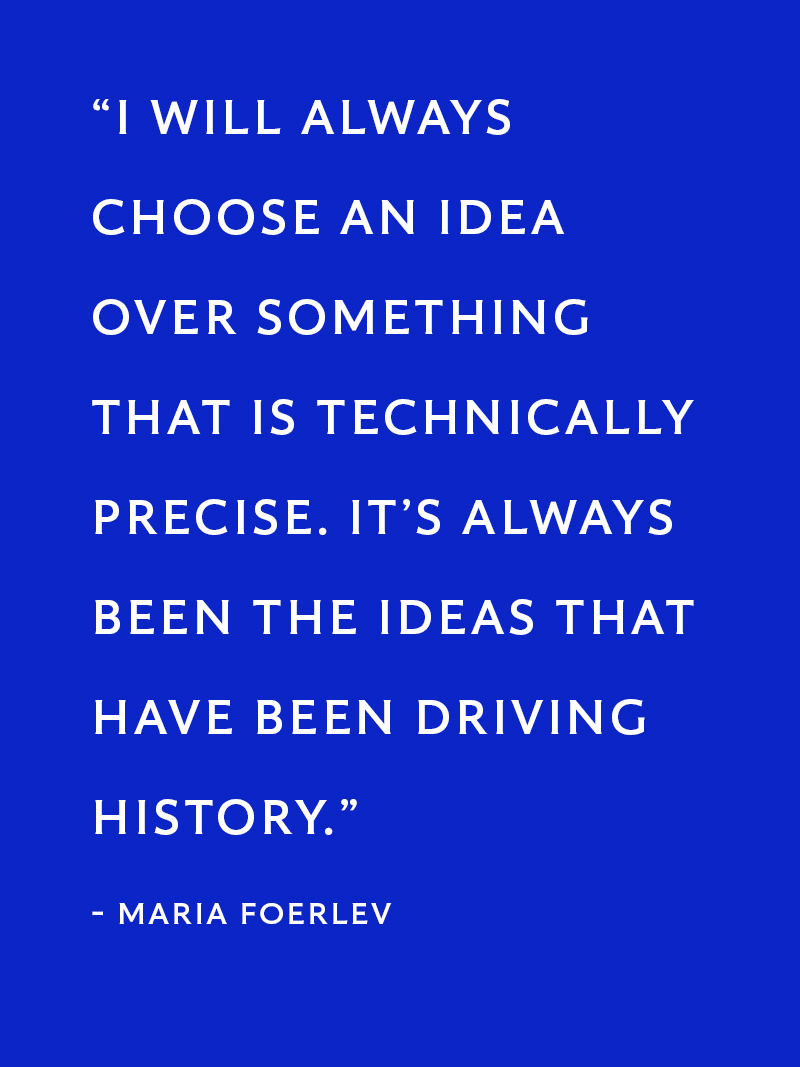 Has the galley changed?

Absolutely. It's bigger, I go abroad much more, I travel to fairs. And the interest is much bigger.
Do you feel like you can ground yourself in it?

Well I work like a normal art gallerist would. I have exhibitions and I represent creatives and sometimes I try to work with other people.
Are there any specific exhibition you feel extra proud of?

I try to be that with all the exhibitions. I try to move people and I try to present the design world with something that they couldn't imagine. I will always choose an idea over something that is technically precise. It's always been the ideas that's been driving history.
Anyone who inspires you?

All the designers and artists I work with do. They are all very coherent and 100% about what they produce.
Was there any specific idea at first that made you want to start your gallery?

Well in the beginning when I heard about these art design auctions taking place in London, I thought "this is so interesting, to mix the genres". This whole idea of collectable design.
Did people get what you wanted to do?

No I think coming from Denmark and the Nordic countries where democratic design is so rooted in the culture, it is difficult to tell people that you might want something that is unique.
We've been discussing confidence quite a lot. What does that mean to you?

For me, it's easy to forget when something didn't work out. Maybe it's confidence, maybe it's bad memory. But I don't get too distraught when something goes wrong, I try again. I wouldn't say I'm super confident, I just believe in what I do. And when what you do goes well a few times then you trust your choices.
What advice would you give yourself when you just opened the gallery?

I've learned from all the mistakes I've made. I would've found an accountant much sooner. I think, find out what you talent is, focus on that and concentrate on that. And then find other people who can do the boring things.
What advice would you give people just starting out and explore this grey area like you did?

I think you should make a lot of mistakes, and then learn from them. Don't learn from the old generation. Get you own experience.
Modern Movement / Maria Foerlev / Get The Look